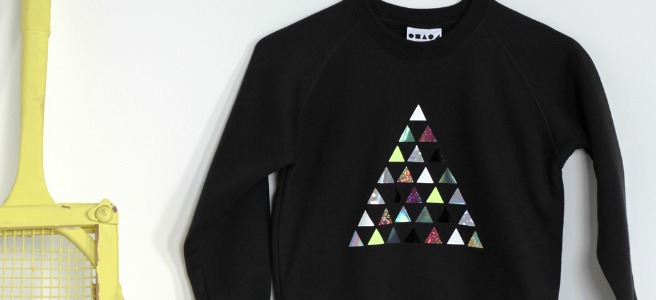 A three year-olds Christmas calendar is surprising varied – with a number of outfits needing to be planned. I'm kind of in two minds of whether to go more mainstream or to opt for something a bit more alternative. I really enjoy planning special outfits for her – there's no need to be restrained when it comes to a three year-olds style – so it's easy to pick fun things!
Up first is Katie's Christmas show: the kids at her nursery have been rehearsing a couple of songs for the past month or so and the plan is to perform to them to the parents and assorted guests. The excitement has definitely been building and Katie has certainly been creative in her interpretation of the lyrics. There's a song about the different Nativity characters and I'm pretty sure the shepherds are meant to be shivery not sheepy! Personally, I kind of like Katie's version better but I await the actual show with increasing trepidation!
The proceedings are being filmed so that those who can't attend can see what the kids have been up to. Obviously, this is going to be an unusual event for her so I don't want her to feel uncomfortable in what she's wearing, but equally I'd like to her to be in something festive enough that she's not out of place – no pressure then!
Whilst I'm sure a lot of parents will opt for party dresses, Katie doesn't often wear things that are that formal. Given I'm not sure how she's going to react being put in front of a big audience, I'd rather she was in something closer to her normal clothes. I think this sweatshirt paired with these tartan jeggings from Marks &Spencers would work well. It stands out as festive but comfortable enough to not make her feel awkward.
Not wanting to ignore independent businesses I've also spied an alternative sweatshirt/leggings combo that I think would work beyond Christmas too.
This 'tri-tri' sweatshirt is from 'Shapes of Things'. I'm a big fan of their gender-neutral designs and they actually produce their clothes from start to finish in their Glasgow studio. Whilst it may not be Edinburgh, it's certainly pretty close!
I think that whilst the pattern reminds me of a Christmas tree – that's probably because of the season and Katie could easily wear it through to spring.
I'm think it would  look great paired with with Tobias and the Bear Rocky & Co. leggings, available from my beloved Bunny Hop.
I was lucky enough to interview Bunny Hop owner Julia Murray a few weeks ago (which you can read here) and have been keeping a close eye on their ever increasing stock since. These leggings are new in and whilst penguins do seem to appear on a lot of Christmas cards – I don't think they are exclusively for the season either!
Either outfit could easily be accessorised with a pair of 'geek glasses' from Ryder L to raise it up the Style ranks. Another one of my Instagram favs, this is a UK based company bringing a whole host of stylish children's clothes and accessories. In my mind, Katie would look the height of cool in these, but knowing my luck would refuse to wear them!
Next on the agenda is the Nursery Christmas party. Whilst the kids are allowed to wear anything, 'party clothes' have been suggested which in my mind, calls for a proper party dress. Knowing that Katie can be a little opinionated  when it comes to clothes, I plan to pick out a few dresses that I think are suitable and let her choose. Theoetically this entirely increases the chances that she'll wear it without a fight!
For a traditional approach, I'd opt for this 'House Print Prom Dress' from M&S. Katie has leggings and a sweatshirt in this pattern which she adores and I think the dress is as equally appealing. I certainly remember wearing dresses like this to formal events as a child and I think she'd easily be able to wear it to church or out to dinner without looking out of place.
If I wanted to up her Style credentials then I think this Les Petits Vagabonds Punk Princess dress would fit the bill. Busy and the Boy are another online company based in England, but obviously still fit the bill for being an independent retailer!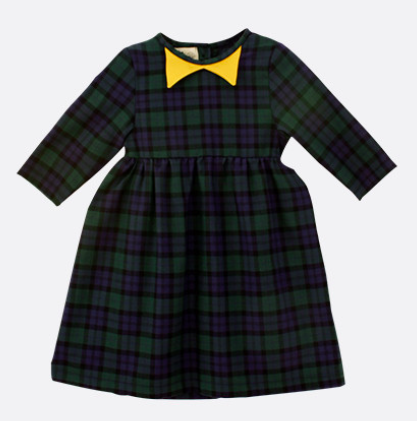 I think it would look also with either boots or something like a pair of Vans. Unfortunately Busy and the Boy don't have it in her size – but do have a super selection of stuff that would fit into my monochrome dream!