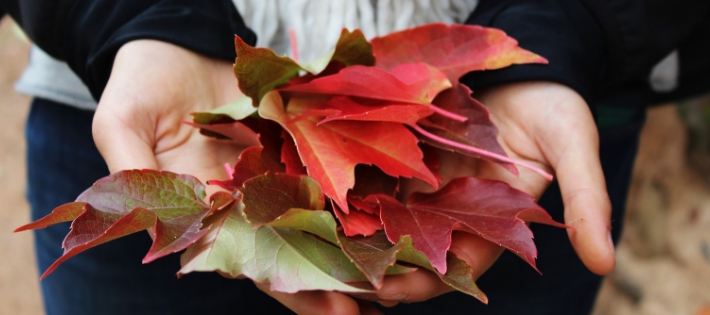 As Autumn sets in my thoughts are once again turning to the contents of my wardrobe. Living in the UK, the weather really does just seem to turn so quickly. It only seems like yesterday I was walking around in shorts and now I've been putting my winter coat on again in the evenings!
As the crisp nights arrive, my thoughts also turn to ways to make life a bit more comforting and cozy! I have to be honest and admit that as I type, I also have a glass of red wine on the go and my harem pants have come back out for the season. Ahead on the blog today I'm talking to Becca Farrelly who shares her Nottingham life with her partner Mario and daughter  Mia. Life is extra full of nourishment as baby 2 is on the way so comfort is definitely on the cards. Obviously, pregnancy isn't always a breeze but maternity jeans really are the best thing ever…
---
What is your daily skincare routine?
I have to say its rubbish! I had an amazing routine from the age of 16 until around 4yrs ago but since having Mia, I literally splash my face with water and have only just started using moisturiser! I'm now 30 so I really need to up my skincare game!
Do you wear make-up? What's your routine?
Day to day I don't wear make-up at all unless we are going to a group or going out however I do wear make up at the weekends and especially for date nights! I have never worn a lot of make-up but my routine for the day is to use a light foundation, eyeshadow, eyeliner, mascara and a bit of blusher. For the evening I always use a primer, a slightly darker foundation and more eye make-up.
What do you do to style and care for your hair?
If I'm going out I always straighten my hair as it lovely and long however if we aren't going anywhere or I'm just doing the Preschool run, my hair ends up in a high ponytail or a bun-type thing! I'm not great at styling my hair at all but I love my monthly outing to the hairdressers when he curls my hair and it looks its best!
What's your go-to 'everyday' outfit?
Before being pregnant, it would have to be my skinny jeans, t-shirt and a jumper to throw on however now it's anything that feels comfortable before I have to start wearing maternity clothes!
Where do you shop?
I hate shopping in person as I struggle with confidence in what I'm buying, I also struggle with 'fashion' as a rule so I tend to stick to online which makes ASOS my absolute favourite shop however I do love River Island for jeans and handbags.
Do you have an all-time favourite item of clothing?
For the day, I have a lovely soft pink jumper that I got from Topshop using a voucher my mum bought me and it's literally my favourite item of clothing. Whenever I wear it, it makes me happy! For the evening, I bought myself a beautiful gold sequin fitted dress from Miss Selfridge for my 30th birthday do and I absolutely love it because it's not something I would normally wear but I was determined to!
What was the most expensive item of clothing you've ever bought?
It would probably be a dress I bought while dating my partner 6 years ago. I used to spend a lot of money on dresses at that time. Otherwise it would be (not technically clothing) my Michael Kors rose gold watch as I have an obsession with them and it's stunning!
How do you change your look for a date night?
I usually pop on a pair of heels and a sparkly jacket to go with my jeans and a nice top. I also like to use a nice clutch bag to finish off the outfit!
What's your favourite thing about being a Mum?
When Mia throws her arms around me and says 'I love you Mummy'. My heart literally melts!
Speaking of children, how do you like to dress your kids?
I'm not great with Mia's clothes either however I like to make sure she is comfy and she normally wears jeans and a t-shirt or a nice dress. It really depends on the weather and what we are doing that day.
Have you got any 'life-hacks' for busy Mums?
Not a life-hack as such but I used to panic that I hadn't done enough in the day and I put myself under lots of pressure to get everything in the house done, make sure Mia's sorted out and also taken out somewhere and some days it just isn't possible. So it's more advice than anything but not to put too much pressure on yourself!
Can you think of an occasion that you felt the most beautiful?
The night that Mario and I met in a bar in town after not seeing each other for 5 years. We had been good friends for a long time but the minute I walked into that bar, I was the happiest and more comfortable I have been in my whole life. Little did I know that 6 years on we would still be together and have a child with another on the way!
Who is your style icon?
I have to say I don't really have one however I do really like Ferne Cotton and I love her vintage, floaty style dresses! If only I had the confidence to wear one!
Is there anything you want to change about your style?
Yes I would like to have some! I really struggle with fashion and with knowing what suits me so it results in me wearing the same things a lot! I think I need a personal shopper!
If you're having a tough day, what do you do to make yourself feel better?
Sit down with a good movie, some chocolate and (before being pregnant) a glass of my favourite wine! It always cheers me up!