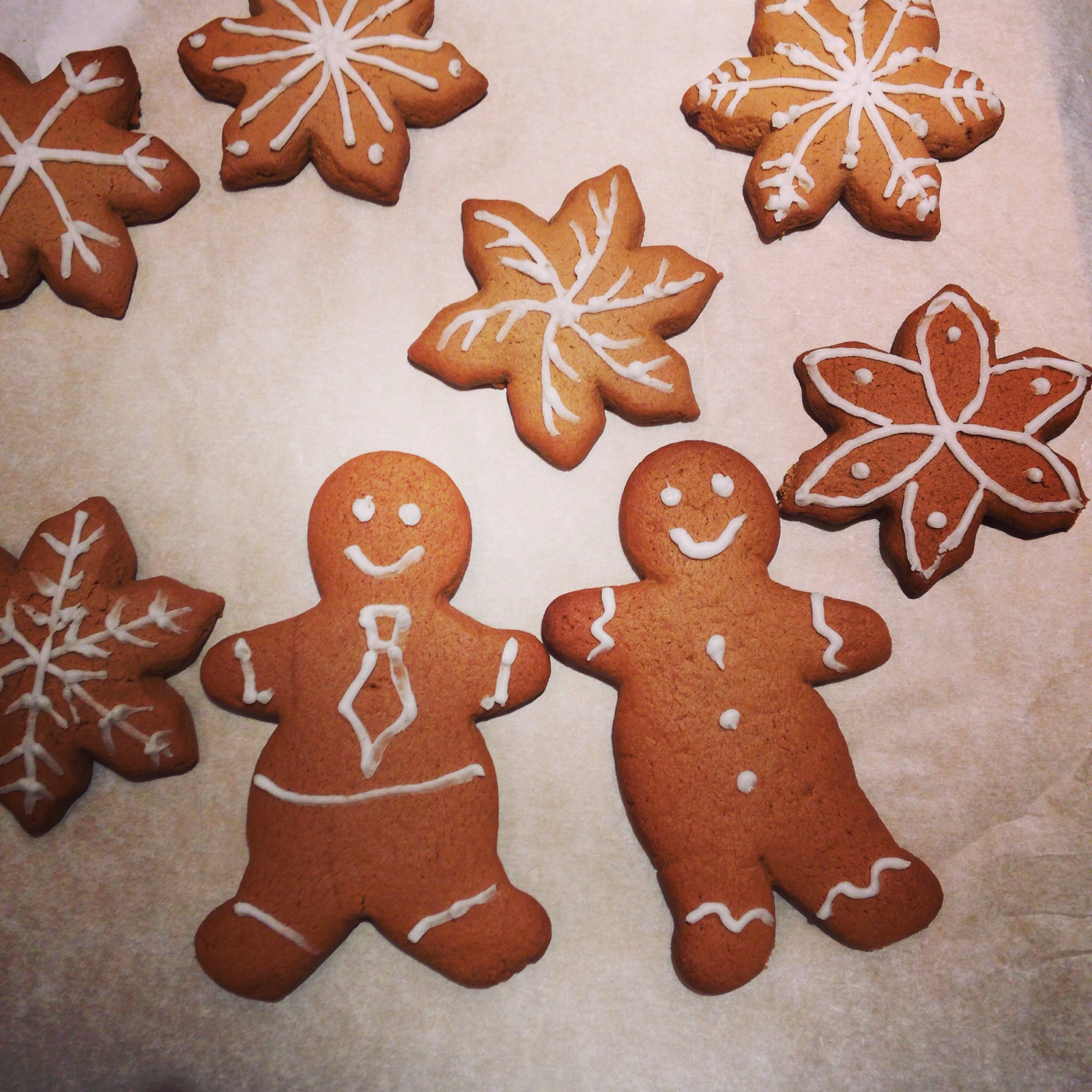 I've always enjoyed making gingerbread biscuits from an old family recipe. I asked my Mum to send me the instructions which I dutifully followed in the way I have always done. But after chatting to Mum about the ingredients I was using, it turns out I've always done it wrong!
The recipe calls for molasses which I thought meant the dark sugar but was apparently meant to be syrup. I think they're still pretty tasty and have always turned out all right, so here's my method for gingerbread biscuits:
Using a stand mixer simply combine 2oz of softened butter with 2oz of sugar. Then add 2oz of molasses SUGAR with 1/4 cup of strong coffee.
I made a shot of coffee using a Nespresso Ciocattino capsule which has a slight chocolatey taste. But In have used left overs from the coffee pot before. I think it was probably meant to be cold but using warm coffee melts the molasses so it's kind of like syrup anyway!
In a separate bowl then sift 2 and 2/3rd cups of plain flour, a teaspoon of ginger and a teaspoon of bicarbonate of soda. I wouldn have used baking powder but I found the bicarbonate first – to be honest I don't know what the difference is and often use them interchangeably!
Then tip the flour into the other bowl and mix until combined, occasionally scrapping down the sides of the bowel.
The next very important step is to put the kettle on for a cup of tea as the dough needs to rest for an hour or so! This was a useful intermission to feed and change Thomas – and of course, Katie's attention was waning a little! Whatever else you've got to do is basically the time it needs to rest.
Next roll the dough out on a slightly floured surface until it's about as thick as a £1 coin. Again, I think they're meant to be thinner but I find leaving it a bit thicker makes for a bit of a chewier biscuit. If you want a snap then by all means – roll thinner!
You can then cut out using any shape you wish – as you can see I opted for the traditional ginger bread man, stars and snowflakes.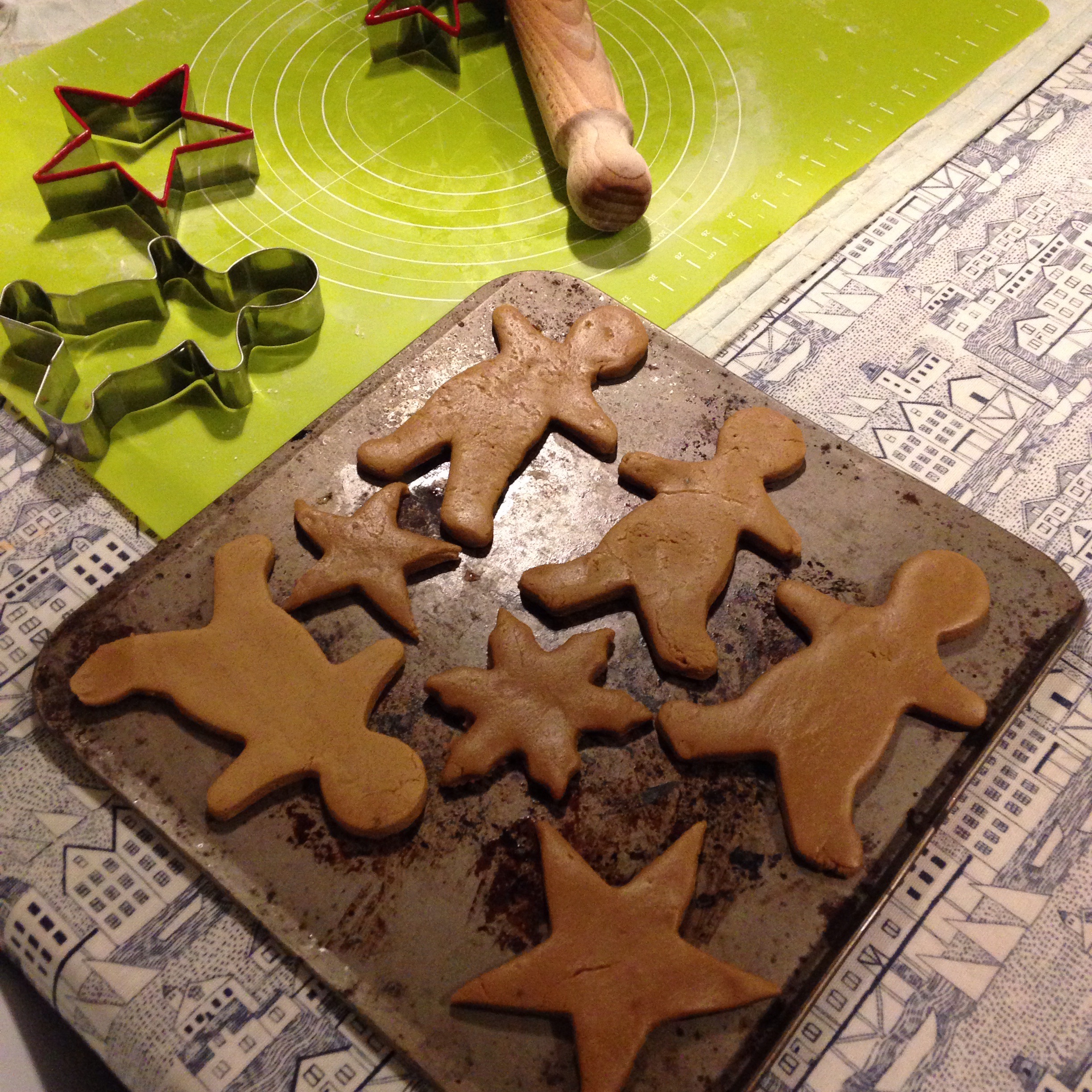 I then put them straight onto a baking tray and then into a preheated oven (180 fan) for about 10 minutes.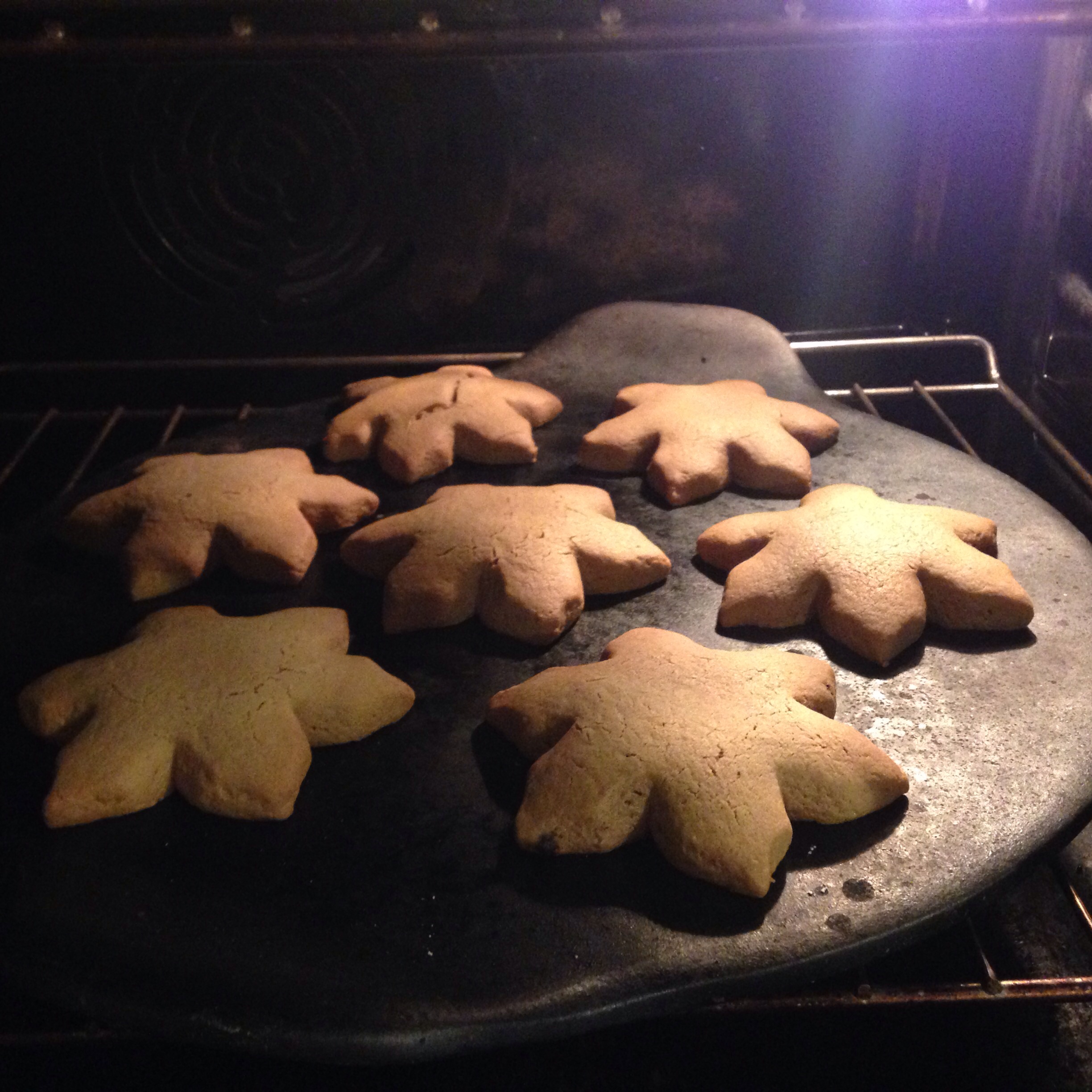 If thinner they would only need about 7-8 minutes so  just keep an eye on them to make sure they don't catch. Mine puff up in the oven a little but usually sink down when cooling.
Once cooked, it's onto a cooling rack until completely cooled.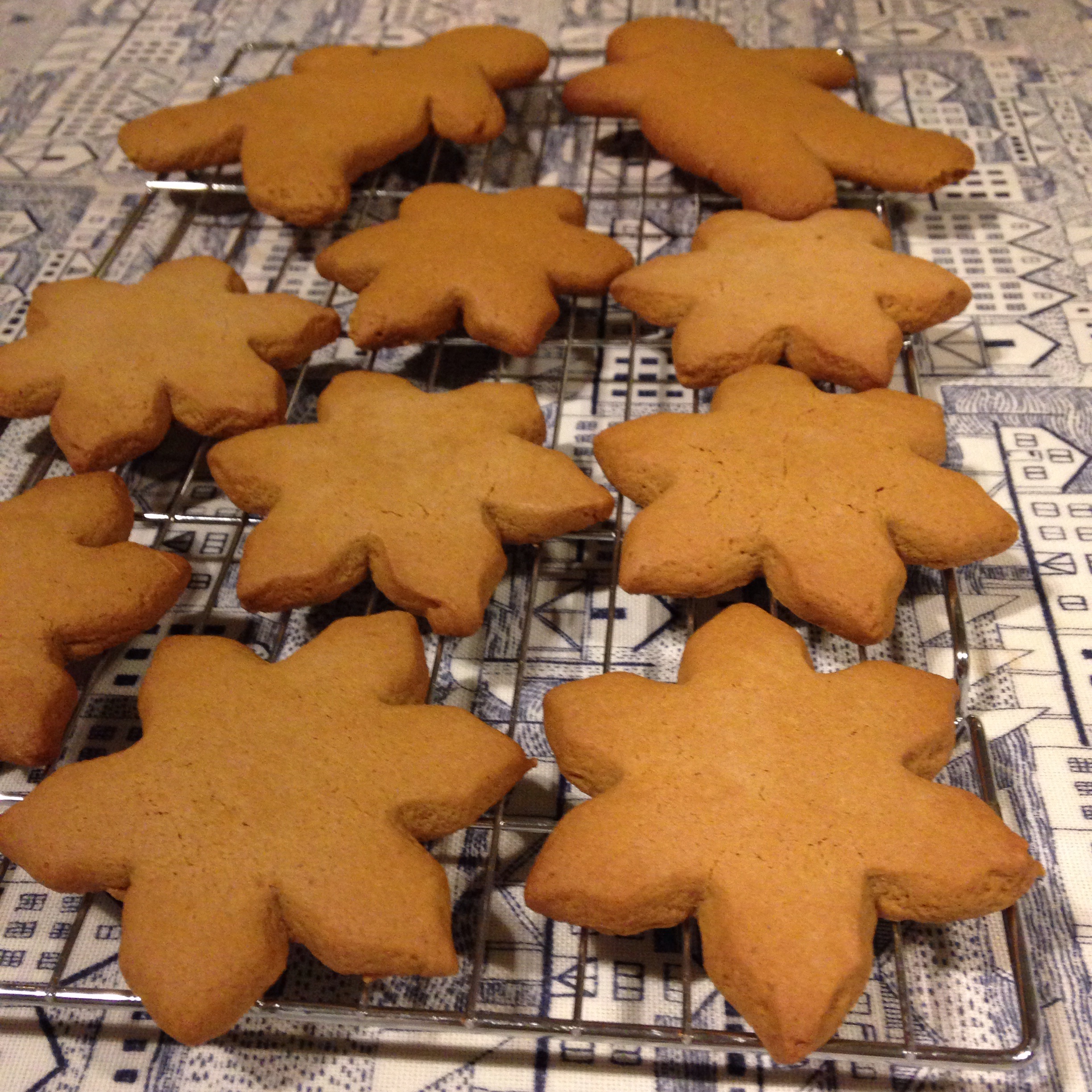 I decorated using basic white writing icing but you can put raisins in before cooking or add decorations like Smarties by using the icing as glue. Personally, I think white icing works best or just a light dusting with icing sugar.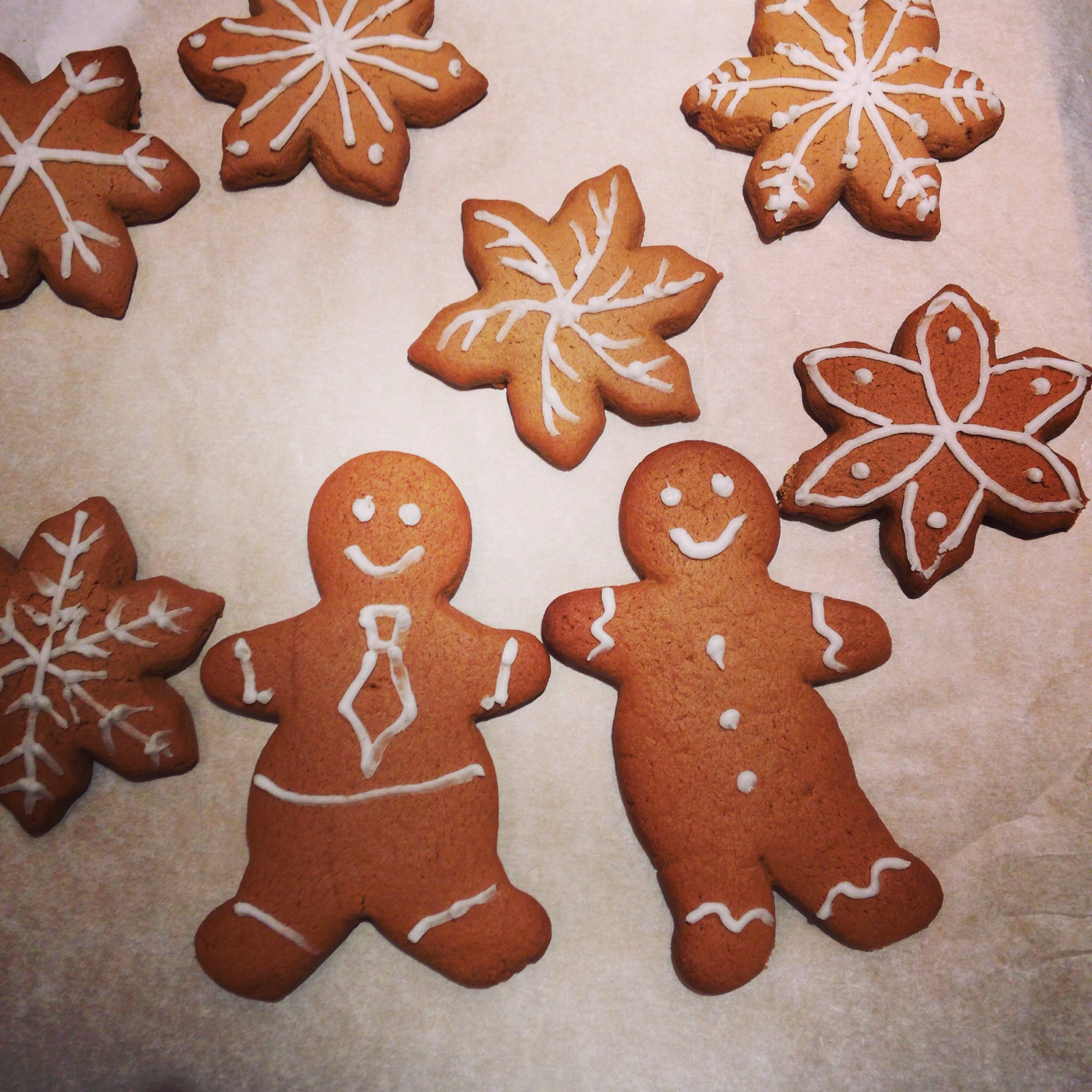 If anyone wants to try the recipe, I'd love to see what you opt for!